Lilisting Sashiko threads on canoha netshop.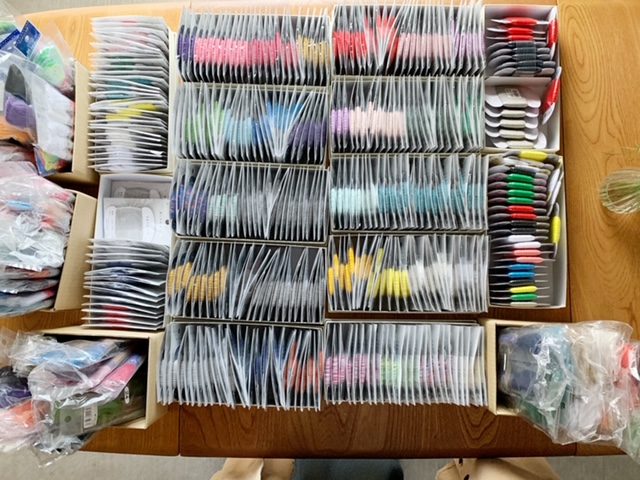 Yokota Co., Ltd.'s Dharma sashimi yarns arrived in early October.
Before I knew it, there were few left. Thank you very much. Thank you!
It was newly restocked yesterday! I look at the manufacturer's missing goods, and all colors are complete now.
(If it is now … was described.) We don't always have all the colors, so we would appreciate it if you could keep this in mind.)
Among them, the color that had been missing on the manufacturer side for a long time came in♪
Dharma Sashimi Yarn <細> No.222 : SASHIKO Thin No.222
Dharma Sashimi Yarn <細> No.210 : SASHIKO Thin No.210
Dharma Sashimi Yarn <太> No.26 : SASHIKO Light Sport No.26
And so on. By all means, I purchase it now, and recommend it♪
And! If it is now, shopping in the net shop, all items are during the 5% OFF period!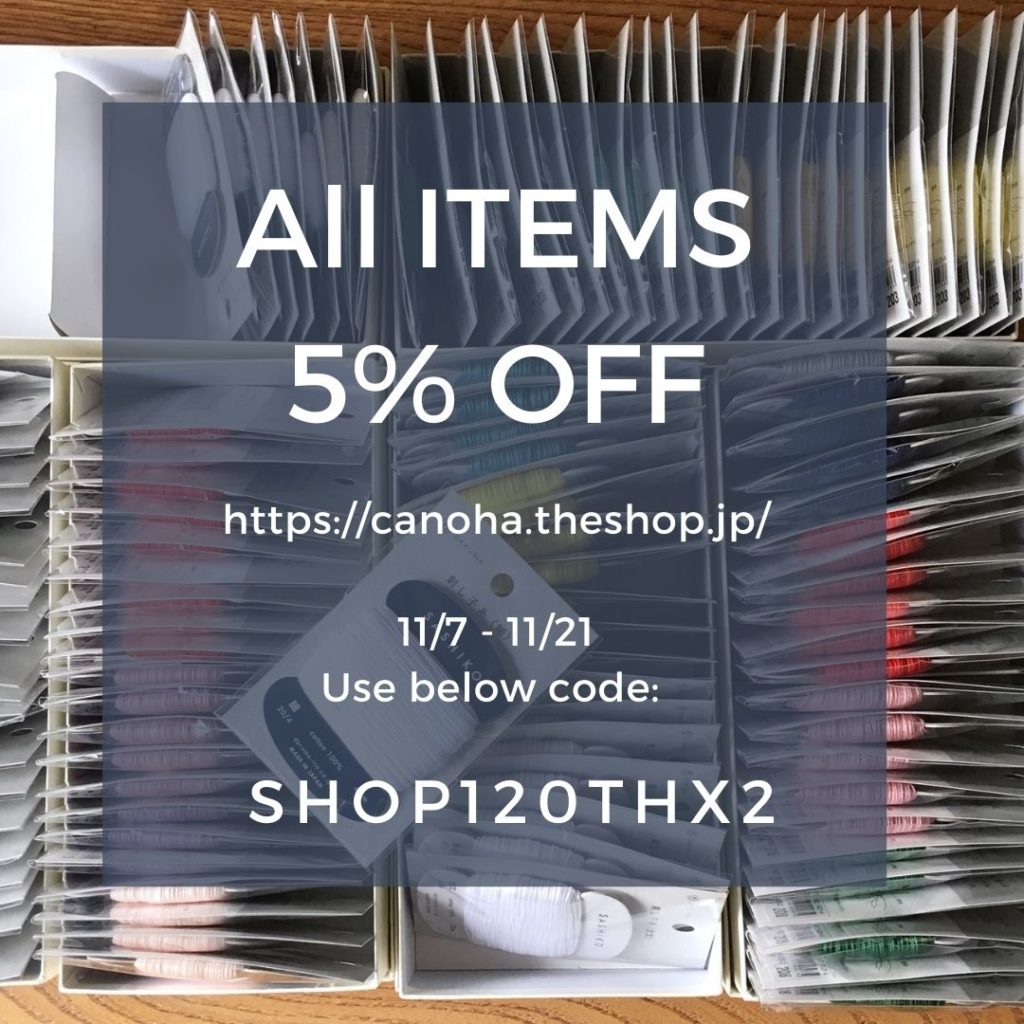 ********
The purchase amount can be used for
1,000 yen or more, it is a coupon code that becomes 5% disc
ount → [ shop120thx2 ] When you purchase, p

lease enter this code. https://canoha.theshop.jp/
**********
Please enjoy shopping by all means.
---