New Sashiko pattern has been new listed on canoha netshop.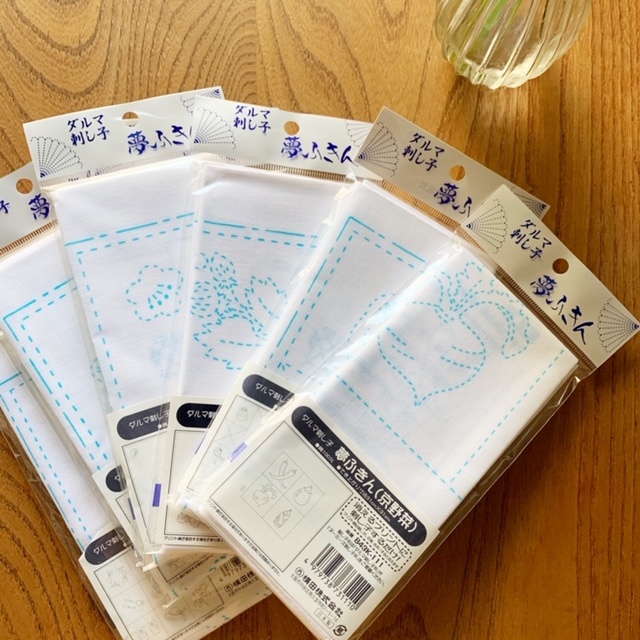 The sashimi yumefukin of Yokota Co., Ltd., famous for Dharma yarn.
There were already a lot of products to handle, but this time we have received some modern patterns.
Now you have all kinds♪
Dharma Yumefukin has very fine cloth, and the finish can be used as a cloth, of course, I think that it can also be used as a handkerchief.
This pattern has a lot of margin space, so it is one of the charms to finish it in a short time♪
Please enjoy it by all means.
---