Started to provide new Sashiko session, making Sashiko needle mountain on Viator.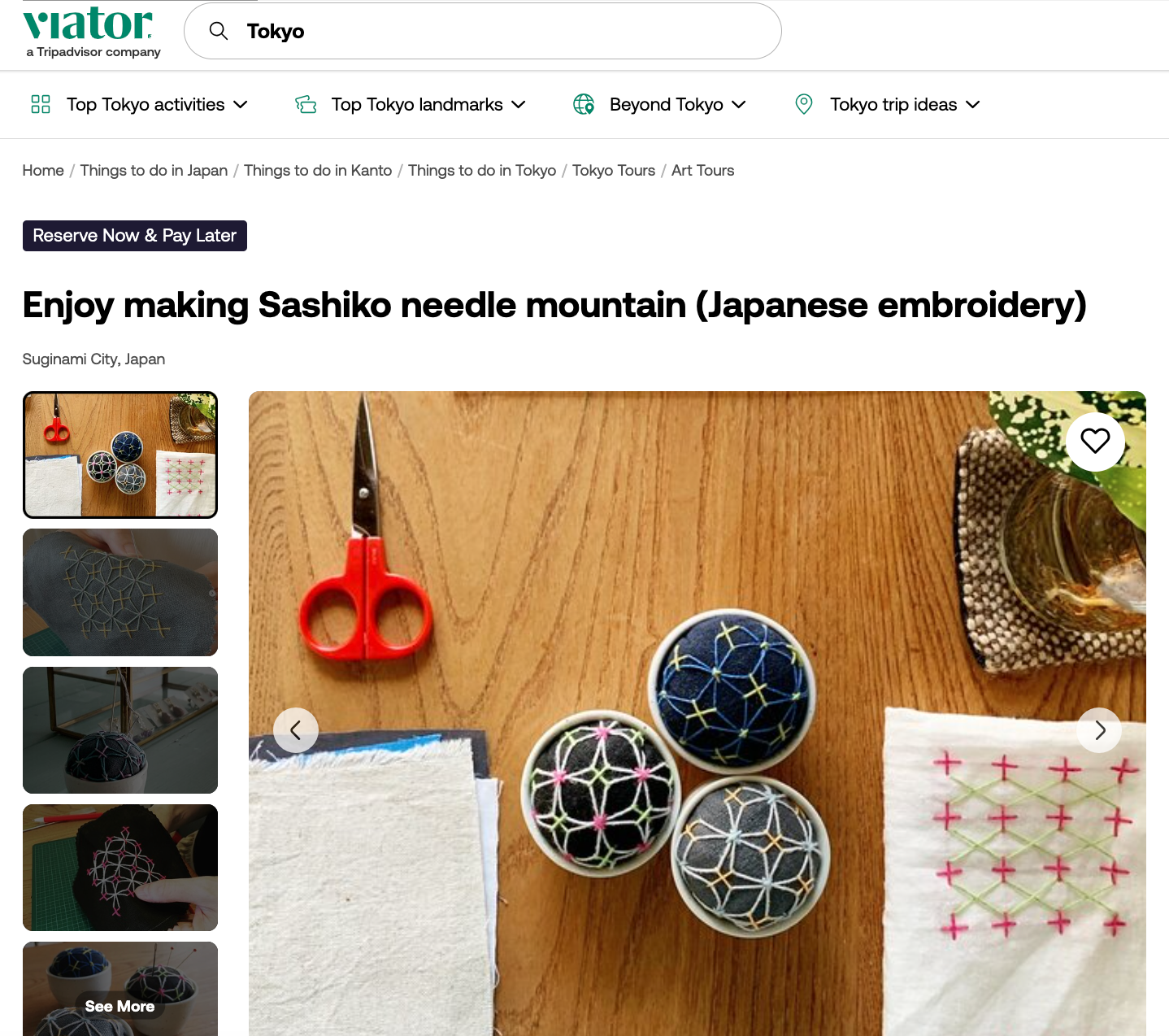 Based on participant's request who were joined Sashiko session in English, I just opened new session, "Enjoy making Sashiko needle mountain" on Viator".
To be honest, I wanted to create this session on Airbnb. However, they have been pausing submissions of all new Experiences. According to their support desk, even they don't know then this pausing term will be ended.
That's why I decided to post new session on other experience site which is viator.
Viator is the world's largest online marketplace for tours, activities, and attractions. Viator is a Tripadvisor company and was acquired by Tripadvisor in 2014. Therefore The session page is shown on even Tripadvisor site.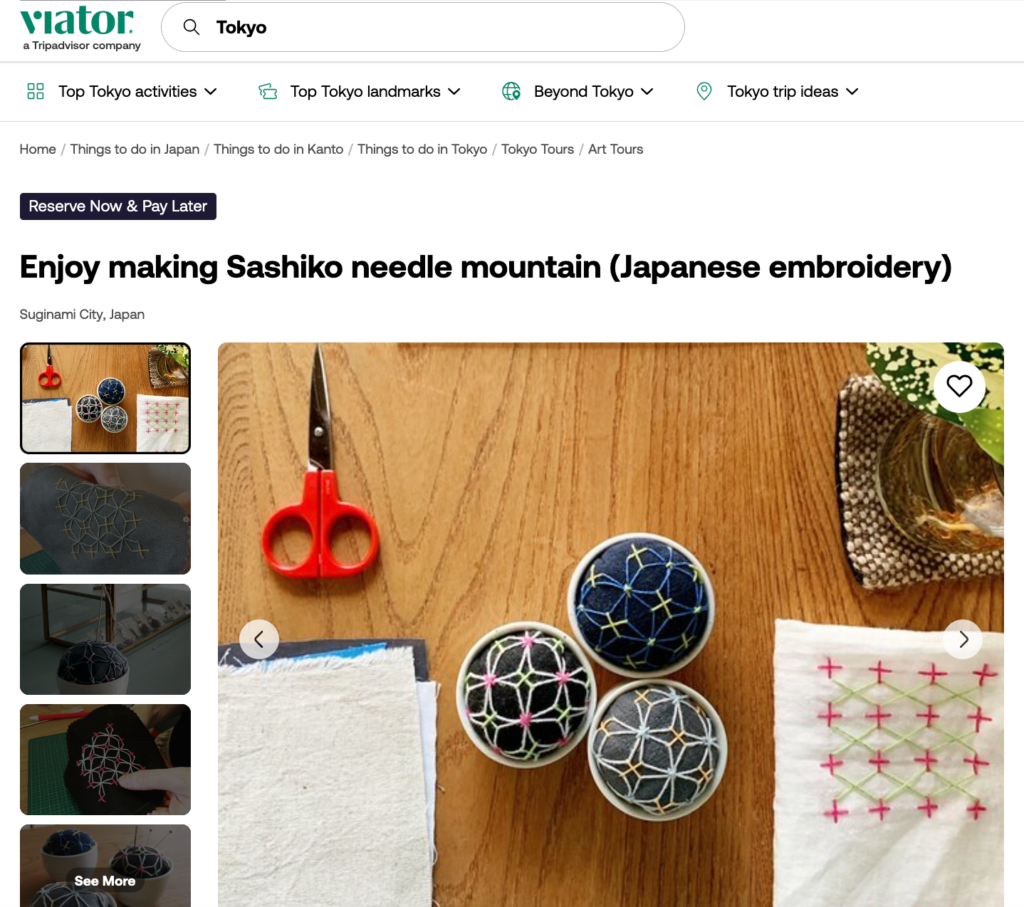 You have an experience of Sashiko embroidery stitching through making "Sashiko needle mountain".
Welcoming a sewing beginner. You will have an experience from transferring pattern on fabric to making a needle maintain shape. Of cause, if you need some help, I would be happy to support you.
During this session, you will finish to make it so that you can take the needle mountain with you.
My session's maximum member is three. You could feel like private session.
Please take it easy for taking this session.
We are looking forward to your reservation.
Please feel free to join us.
Please check my experience page on Viator.
You will see schedule and making a reservation there.
I'm sorry to make you a bit confuse because you might have to check both airbnb and viator.
If you have any question, please reach me anytime through email, info@cano-ha.com.
---