New Accessories "Kasumi Grass & June Birthstone "Freshwater Pearl" Hoop Earrings"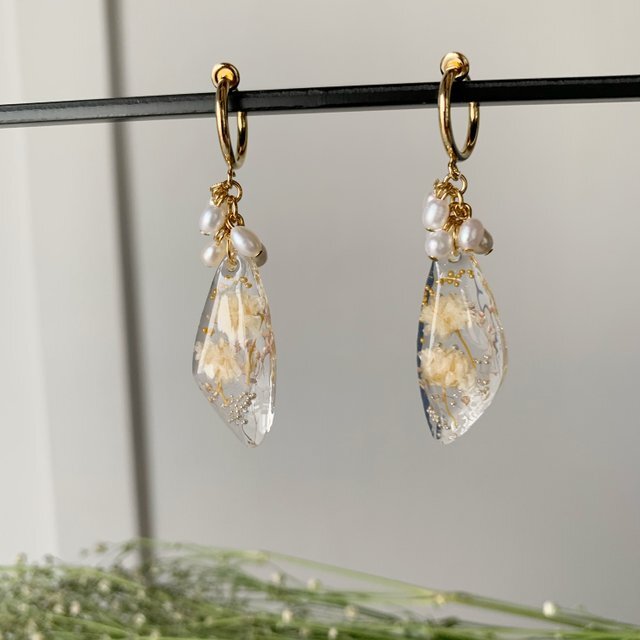 It is a resin accessory that is cool to look at.
The dried flower sprouts were confined to resin and made into fuprilla ring.
Hazy flower words *
** clean heart, in
nocent, dreamy ****************** ******
With the birthstone "Freshwater Pearl" in June, we made it an accessory to produce an adult woman though it was pretty.
===
June Birthstone: Freshwater Pearl <宝石言葉>
Charm, Beauty, Vitalit
y ===
Earring swells are hoop-shaped that look like earrings at first glance.
Casual and formal, i will play an active part in both scenes.
Please enjoy wearing it by all means.
---