Opening hour, 15-18 p.m, 16th, August, Sunday.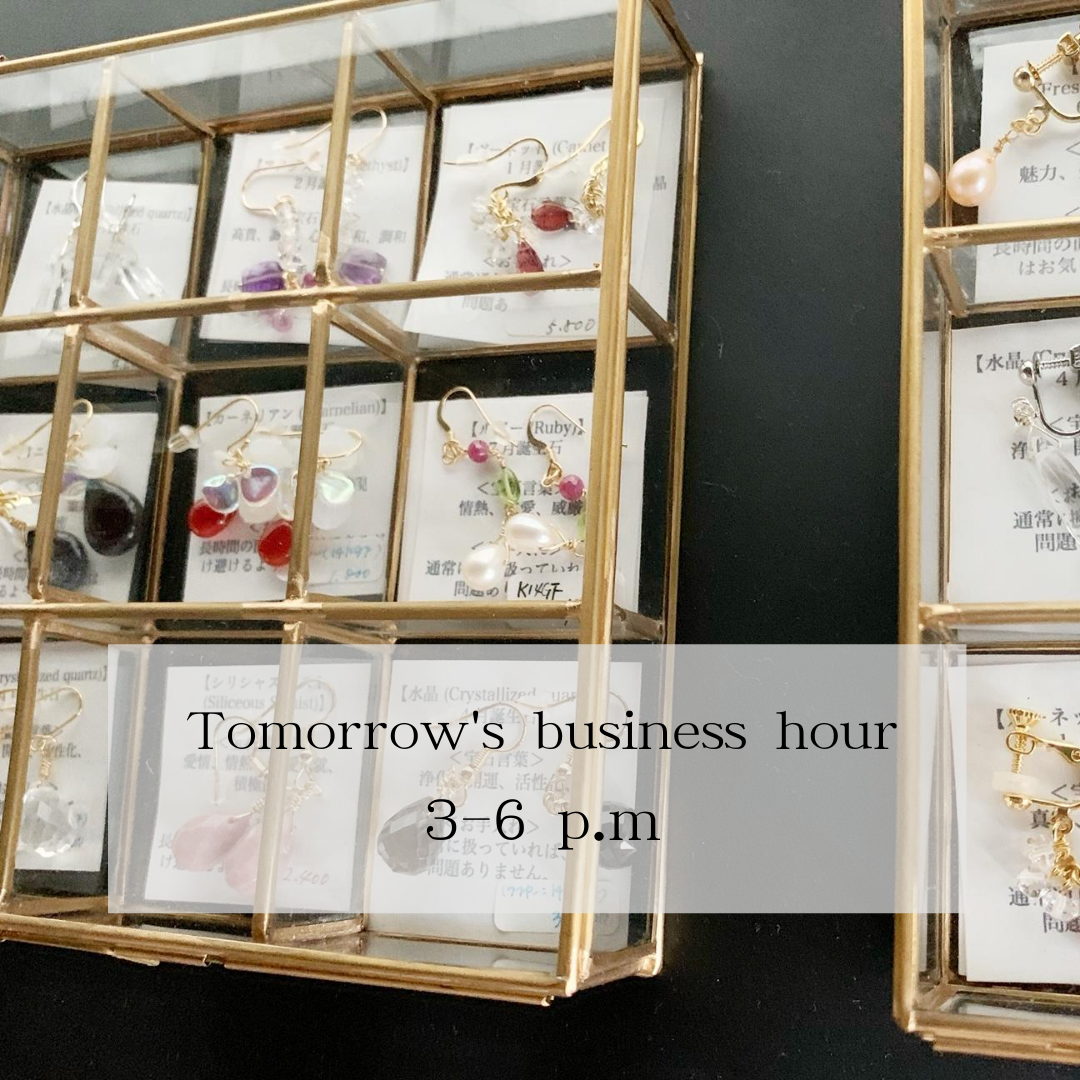 Thank you very much for visiting the heat wave today.
The intense heat continues.Please love yourself.

We apologize for the inconvenience tomorrow.
It will be open from 15 to 18 o'clock.
Two workshops will be held during business hours.There are still seats.If you are interested, please check the schedule and make a reservation.

I look forward to working with you tomorrow.
---